Trek through the thick rainforests or spend your weekends waterfall hunting by the coastline — Costa Rica may be small and narrow but the entire country is brimming full of jungle adventures and beachy getaways.
Volunteers get to experience all there is to do here, but also get a front row seat to the ways Costa Rica needs help. A semester in this country means providing a free English education to children who wouldn't be able to afford one: a huge service in such a tourism driven industry.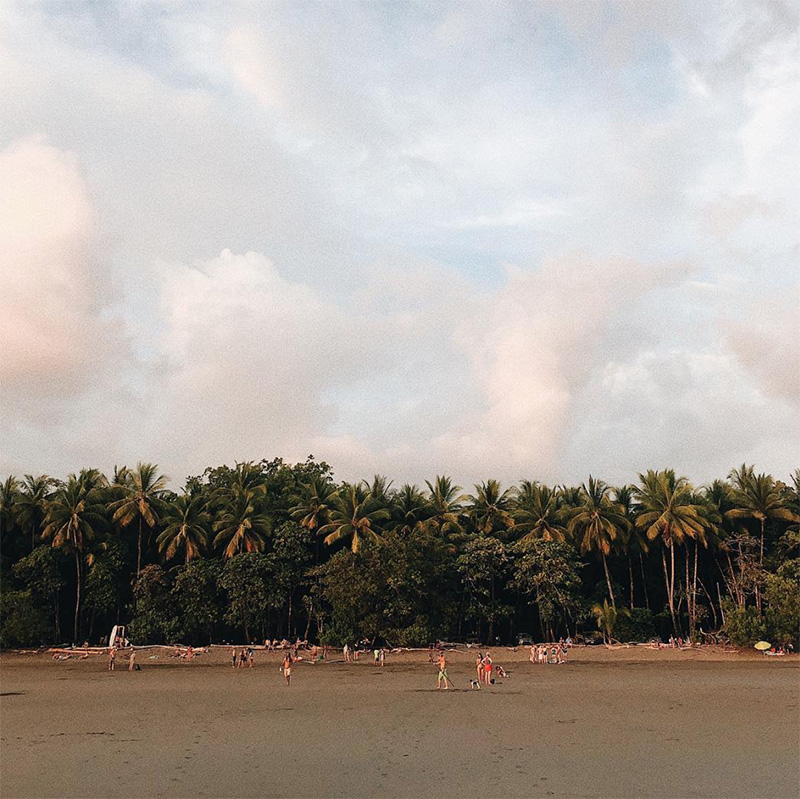 THE EXPERIENCE
Call the jungles of Costa Rica all yours during your Humanitarian semester here. Just outside of where you'll be living are some of the top travel destinations in the country. On the weekends and days off from teaching, you're just a bumpy and winding bus trip away from jungles and beaches, but during the week, you'll run into a few adventures, too. Turn the experience of spotting sloths just outside your window or grabbing bags full of the biggest avocados the highlight of your day.  A big part of life abroad is learning to make your own fun, and that's not different in Costa Rica! 

Glimpse a day in Costa Rica
You share the house with your whole ILP group, which is anywhere from 6-10 volunteers. It's like one, big sleepover every single night of your semester! Housing in Costa Rica is tight-knit and opened-aired, so you're constantly hanging out with everyone you're living with. Be prepared to get very close to the adventurers in your group. When we say "open-aired" we mean you're living next to nature during your semester. Some days your alarm will be the crowing roosters just outside your window, you'll find spiders or crabs in the bathtub, and lots of time hanging out in hammocks after a day of teaching.
Ah, sounds like my kind of pura vida! That phrase, pura vida, is a huge part of the culture in Costa Rica. It's hard to define, but it's this idea of living and loving a simple life. It's all about being happy in a no stress, no worries, no fuss way. You'll hear and see it everywhere here.
After a classic Costa Rican breakfast of rice, beans, and eggs, it's time for school. Bring comfortable walking shoes on your semester here: you'll be walking or riding bikes to school, and doing a lot of hiking in the country's national parks. After teaching, you head back home to share lunch with your ILP group. Your entire semester in Costa Rica is about experiencing life like the locals, which includes the food. Your group will share meals that are full of local favorites, on rotation: be prepared for fresh fruits, eggs, and thick tortillas. Oh, and plates piled high with rice and beans for breakfast, lunch, and dinner. You'll also have chicken and classic starches like yucca and plantains. Meals are provided by a sweet cook who's been known to share some local recipes with your ILP group (see if you can learn to make authentic tortillas from scratch).
It's hot and humid in Costa Rica (with oddly cooler weather up in the foothills around San Jose) so be prepared to live in a tropical climate with no A/C. You'll stay cool with lightweight clothing, fans, and a local tip (taking a shower in the middle of the afternoon is the best way to beat the heat). Don't worry, you'll be happy about that hot weather on days when you visit the beach! Plus, to keep everything lush and green, there are crazy cool rainstorms which cools things off a bit.
Since teaching English is only a portion of your day, you're set up with quite a bit of free time … maybe more than you are used to. That means time for playing group games with your fellow volunteers, planning your next trip, or heading down to the farmers market in your city. On the weekends, you're just a couple hours away from a new stretch of beach, tiny mountain towns to explore, or those famous Costa Rican jungles. On vacations, you get to travel all throughout the country to experience what Costa Rica is so well-known for (hello, world-class rafting). Vacations are also ideal for exploring new countries, like the islands in Panama and the Caribbean-esque beaches in Nicaragua. One huge perk about vacationing in Nicaragua? Less crowds and lower prices than what you'll find in Costa Rica. Score.
While you're set when it comes to vacations, the majority of your time is spent in your quiet Costa Rican home, with the cute kids you work with.
HELP KIDS IN COSTA RICA LEARN ENGLISH
Volunteer in this Humanitarian Program and make a difference by helping children learn English, up to 20 hours per week. No experience is needed, we provide training on our teaching method! Teaching is a huge part of your experience here. ILP volunteers should be prepared for a rewarding semester, with some kiddos along the way that can make some teaching days difficult (you know how kids are!). They're young, energetic, and eager to learn, but those same pluses can sometimes make for harder teaching days. While teaching is often the hardest part of your semester, it's also the highlight.
Volunteering and Costs
$3,720 — Includes your roundtrip airfare to Costa Rica, visa, housing, meals, language and culture experiences, and training and support throughout the entire experience.
Some of your students come from tough backgrounds, lacking authority and discipline. They might not have a parent at home to tell them to listen, do their homework, or sit down for dinner.  In general, students are eager to chat in Spanish want to run around instead of sitting in their chairs during your English classes.  
Culturally, things in Costa Rica are very laid back, which absolutely extends to the teaching schedule. What does that mean for you? Maybe you show up for class and are told you're in a totally different classroom than you were planning on. If you're a "go with the flow" kind of person who's ready for a semester full of adventures in and out of the classroom, Costa Rica is the spot for you! 
Why is the program fee higher here? Unlike the Exchange Program, the families of the children you work with will not be helping to subsidize your costs. All the children you are working with come from very limited means, and the service you provide is completely free for them. Thank you for wanting to provide the best care and service for these kids by volunteering in this humanitarian program! 
Interested in other ways you're needed? Compare ILP's Humanitarian Programs here.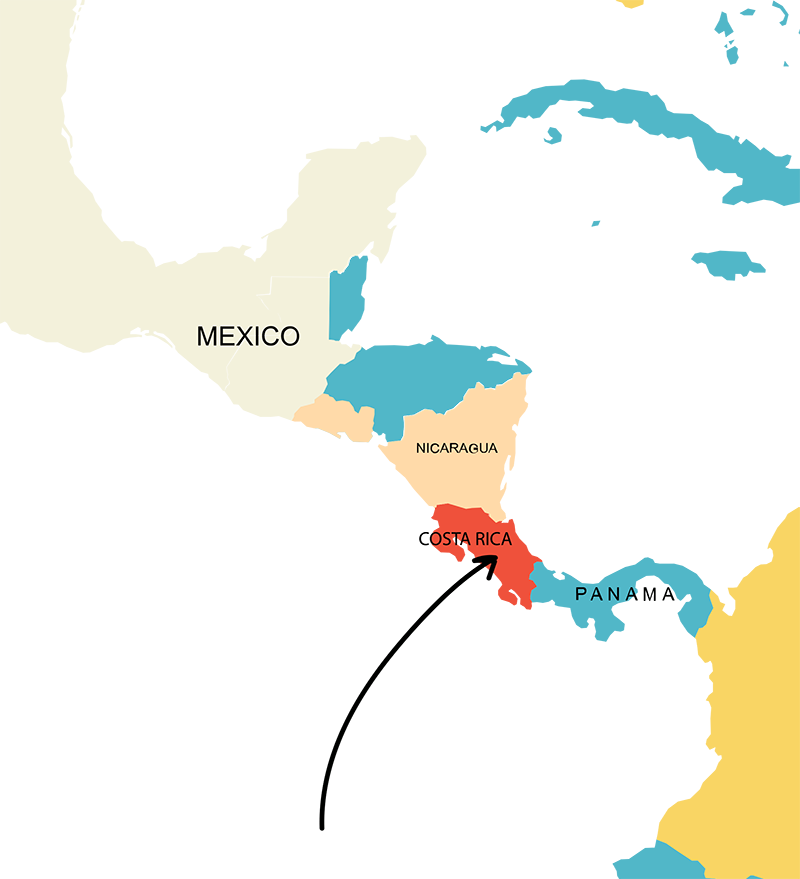 WHERE
Volunteers live in the mountain foothills of the capital San Jose and in the small coastal town of Uvita.
WHEN
—Spring: Depart mid January – return end of April
—Summer: Depart end of April/early May – return middle of August
—Fall: Depart end of August — return middle of December, just in time for Christmas
WHO
—6-10 volunteers in a group
—Single males/females and married couples
—18-about 25ish years old
—US and Canadian volunteers
—No experience needed!
EXPLORING CENTRAL AMERICA 
This country may be small, but it's packed full of adventure after adventure. If you love the outdoors, the best sights are all close by … no matter where you are. Try white water rafting in world renowned national parks, exploring hidden caves or experiencing the dense rain forests by foot (or by zipline!). Try soaking in jungle hot springs, hiking to waterfalls and volcanoes and checking out some of the world's best snorkeling. Before you leave, you gotta see white sand beaches and bustling markets for yourself. You'll have lots to do in Costa Rica, that's for sure.
From national parks to jungles and beaches, experience what Costa Rica has to offer. You can also jump over to neighboring countries like Nicaragua, Panama, Mexico … or maybe even hop on a flight to Peru!
Guanacaste Province — The beaches along this northern coast are all so good that we couldn't pick just one! It's probably one of the most traveled to destinations in Costa Rica for good reason. Spend a lazy day at the beach, practice your yoga, and sip on fresh fruit smoothies before you head out to explore nearby national parks.
Monteverde — Cloud Forests are iconic in Costa Rica and this is one-top spot for experiencing these dense jungles. Hike across bridges suspended over the treetops and get views of the thick green jungles from the clouds.
Volcano Arenal — There are several incredible volcanoes you've got to see here, but this one is a definite favorite. Hike through Arenal's trails before relaxing in natural hot springs.
Montezuma — This bohemian hippie town is perfect for backpackers who want to get off the beaten path. Relax on the famous white sand coast, hike through the jungle to waterfalls, go snorkeling at nearby islands, and visit a turtle sanctuary.
Pacuare River — Up for some of the best white water rafting in Central America? Head east of San Jose through the jungle to spend the day rafting through thick green canyons. You might be lucky enough to spot some local wildlife, like monkeys, toucans, giant butterflies, and even jaguars.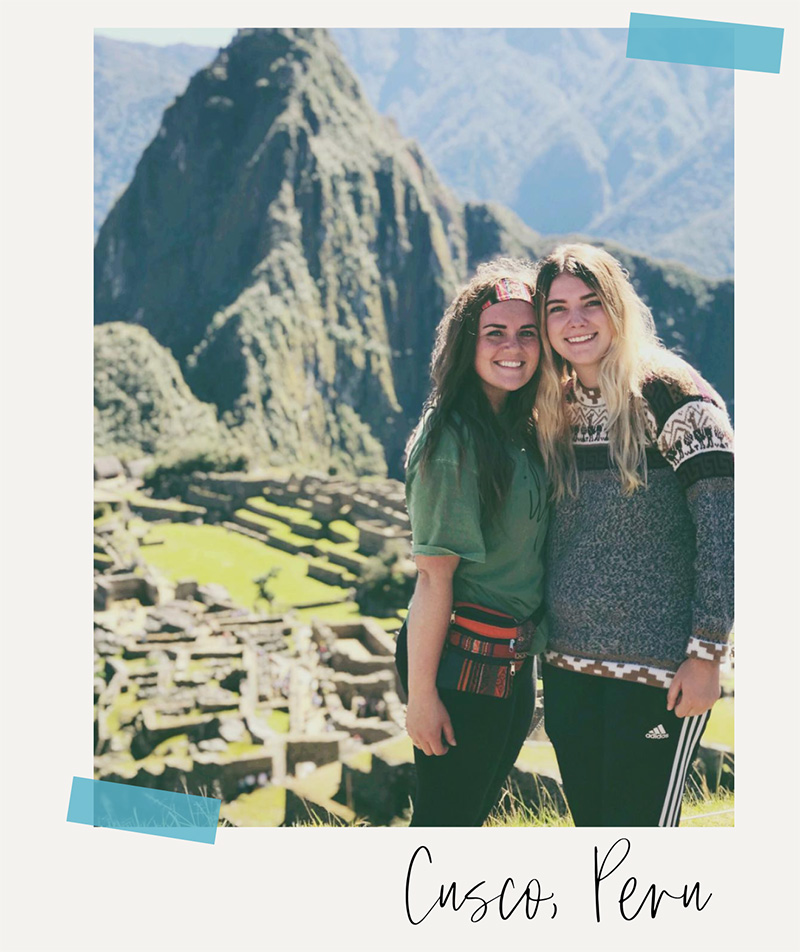 Granada, Nicaragua — Shop for handmade beaded bags at the markets, wander colorfully painted streets, kayak through a nearby island chain … and don't forget to meet up with the other ILP volunteers who call this city home!
Ometepe, Nicaragua — Head to this island made up of two volcanoes! Paddle board and dive into crystal clear lagoons surrounded by lush jungles. Explore brightly colored fishing villages nearby.
Bocas del Toro, Panama — Go island hopping, snorkeling, and hammock on the beach in this incredible Panamanian getaway.
Manuel Antonio National Park — Hike through the jungle of this favorite national park. You may even want to hire a guide who can help you spot the wildlife — cross your fingers that you're lucky enough to see parrots, monkeys, or maybe even a sloth!
Rio Celeste — Hike in the dense jungle for a couple of miles before spotting the turquoise pools of the Rio Celeste waterfall. According to local legend, God used this river to wash the blue paint out of his brushes when he was painting the sky — and yes, the water really is that blue.
Territorio de Zagutes — Anyone up for hiking Costa Rica's rolling hills with 700+ dogs? Come hang out in this massive dog shelter that lets abandoned pups be cared for, loved and played with before they're hopefully adopted. It's truly an adventure you can't get anywhere else in the world.
The best experience of my life ...
"Spending the past four months teaching these kids english has been the best experience of my life. Today was my last day teaching and my heart is so full with love for these kids and love for service."
— Kaitlin