VOLUNTEER IN THE DOMINICAN REPUBLIC
 Come spend some time in this Caribbean country, splitting your time between life in paradise and the beaming faces of the kids you teach. Pick coconuts in the afternoon, join the neighborhoods kids for a beach day, and explore this tropical island, all semester long. Volunteers here live a local neighborhood, and give an English education to children who wouldn't be able to afford it themselves — a huge service in such a tourist-driving country.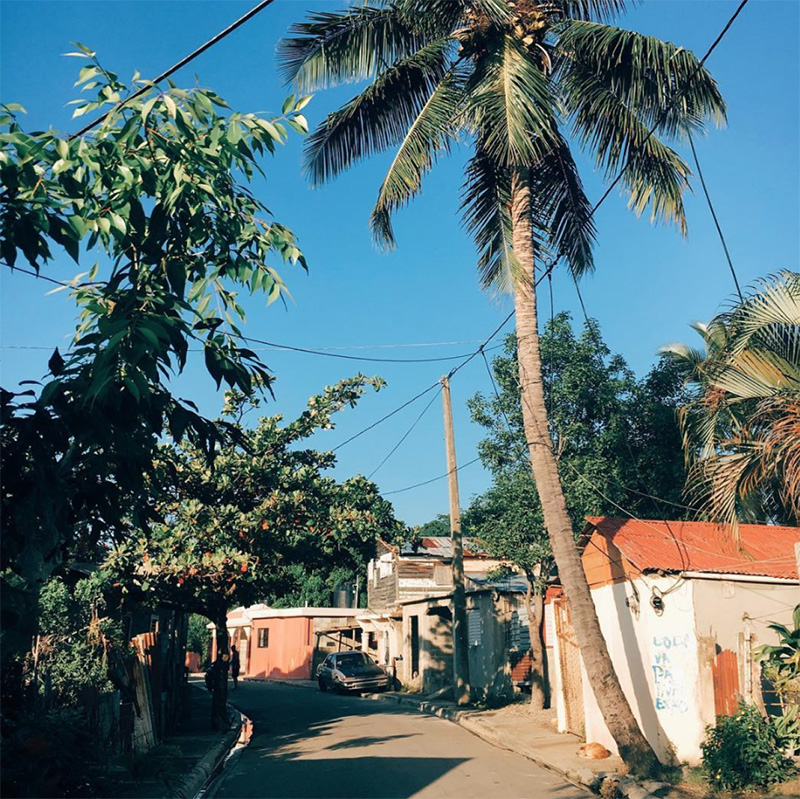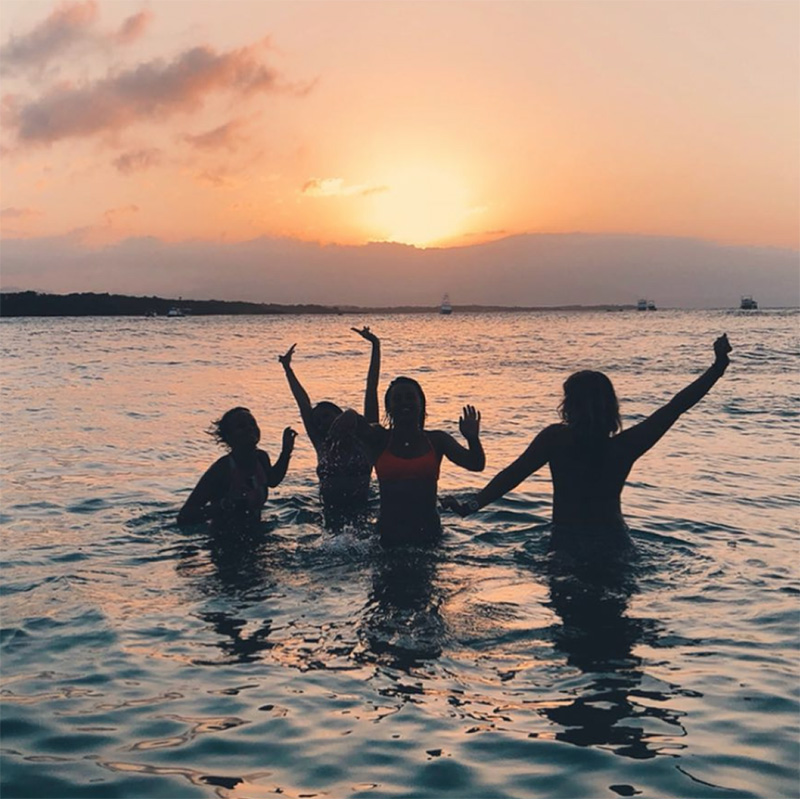 THE EXPERIENCE
Welcome to life in the Caribbean, and all that comes with it. Tons of tourists come here to vacation in the Dominican Republic, but you're here to help. Volunteers are living away from the touristy part of the DR, tucked right next to dirt roads in local neighborhoods (the two are vastly different worlds). As a volunteer here, you're not living at the beach.  Many of the families who live right next to you share a single bedroom under a tin roof. It's a humanitarian experience, but one that lets you see the best part of the Dominican Republic firsthand: the people. Living here means helping out in the classroom and getting to know the neighborhood kids who run up for a hug and to say "hello". While there's plenty of free time, weekend trips, and vacation days, a typical day looks a little like this …
Glimpse a day in the DR
Wake up to your ILP group getting ready for the day. Groups in the DR are anywhere from 15-30+ people, who all live in the same house. Many of you will share the same room, so it's like a big sleepover every night! With so many people, you have a lots of adventure buddies to go exploring with. With all that hot and humid weather, you'll have a few extra roommates … you can't have humid weather without running into some lizards and bugs who find their way inside. One word of advice? Some ILP alumni say to grab your phone whenever you hear screaming, because you get the best videos of the semester when someone is trying to smash a spider!
Breakfast starts early so you guys can get to your classes. Meals are all provided and shared with your entire group. Today your group sits down for yogurt and granola, and bunches of bananas from the trees right outside. Lunches are either at the school you teach at, or at home provided by a cute cook. You'll all come to the house for dinners full of Dominican staples. The ILP experience is all about a semester like the locals, and that includes the food. A bit unsure at what Dominican food is all about? Plan on dishes full of rice and beans, and pasta paired with fried salami, yucca, plantains, pumpkin soup, and fried chicken. 
After breakfast, it's time for teaching. Your group might all teach at the same school, or will be split up between a couple of other programs in the neighborhood. No matter where you're teaching, pack comfy shoes for the short walk to your school. After teaching, you stop by your favorite empanada stand for a quick snack and the rest of your day is yours! Since teaching is only part time, you have quite a bit of free time … maybe more than you anticipated. That leaves time for you to take play games with your ILP group, head down to the city for some live music, or play with the kids in your neighborhood.
Your whole group is back before dinner, and settle in to watch the huge rainstorm rolling in after the sunset. You love these crazy rainy nights even though it tends to kick the power out for a few hours. Volunteers all get a taste of the humanitarian aspect of a semester here: the power cuts out, the WiFI isn't at all reliable, you'll use fans to stay cool, and won't have hot showers, but compared to many of your neighbors who don't have running water in the first place, you're living in quite the place. If you're looking for a semester where you can step back and evaluate what really matters, you're a good fit for the Dominican Republic!

HELP KIDS IN THE CARIBBEAN LEARN ENGLISH
In this humanitarian program, you'll be making a difference by helping children who come from limited means learn English. You'll be teaching up to 20 hours a week, and no experience is needed — we provide training on our teaching method! Particularly in such a tourism-heavy country, speaking English opens many doors for their future.
Volunteering and Costs
$3,720 — I
ncludes your roundtrip airfare to the DR, visa, housing, meals, language and cultural experiences and training and support throughout the entire experience.
The humanitarian aspect of your semester is particularly felt when teaching  — being in the classroom is always one of the most rewarding (and difficult) aspects of an ILP semester, but there are some unique challenges for volunteers in the Dominican Republic. A lot of the kids you are teaching are on their own for most of the day, and aren't used to the routine and discipline found in the classroom (get ready for some sass and shenanigans). It will be helpful to remember that the kids you are teaching come from difficult backgrounds, and act out for your love and attention. Semester after semester, volunteers say that teaching was the hardest but most rewarding part of their entire semester. 
For volunteers who are proactive, there are ways for you to help outside of the classroom. We don't have extra service projects set up for you (like we do in our Uganda program) but some volunteers have organized their own service projects. In the past, groups have fundraised money for neighborhood homes: some needed a new roof and others got a fresh coat of paint. Volunteers have collected trash on the beach and spent time with residents of a rest home. There are ways to help if you look for them.
Why is the program fee higher here? Unlike the Exchange Program, the families of the children you work with will not be helping to subsidize your costs. All the children you are working with come from very limited means, and the service you provide is completely free for them. Thank you for wanting to help by volunteering in this humanitarian program! 
Interested in other ways you're needed? Compare ILP's Humanitarian Programs here. 
WHERE
Volunteers live on the northern coast, in the suburbs of Puerto Plata

WHEN
—Spring: Depart early January — return home the end of April
—Summer: Depart end of April/early May — return middle of August
—Fall: Depart end of August — return middle of December, just in time for Christmas
WHO
—15-30 volunteers in a group
—Single males/females and married couples
—18-about 25ish years old
—US and Canadian volunteers
—No experience needed!
EXPLORING THE CARIBBEAN 
You don't even have to travel to get to a vacation destination because you're already living in one! Puerto Plata's stretch of golden sandy beaches attracts tourists from around the globe. The Dominican Republic is the most visited island in the Caribbean by far and for good reason. You can whale watch, explore national parks, enjoy seafood at a beachside restaurant, and have excursions through the tropical, mountainous countryside.
While you're already living in a beautiful area, volunteers do have vacation time to explore surrounding areas as well. Most choose to stay in the DR for their vacations because there's more than enough to see and do, but you can also take a trip to Caribbean islands like Turks and Caicos and Puerto Rico if you want.
Samana, Dominican Republic — Stay in an actual tree house for your vacation which ends up being a major highlight for just about every volunteer that comes! Ride bikes the beach, swing from rope swings at the base of a waterfall, go snorkeling and island hopping, zip lining, and visit Los Haitises National Park.
Jarabacoa, Dominican Republic — A favorite destination tucked away in the lush green central part of the D.R. full of plenty of options for adventure. Ride horses to a waterfall, go white water rafting, paragliding, ATVs and more!
Punta Cana, Dominican Republic — Take your vacation in style as this is one of the most popular getaways on the island for tourists, full of resorts and pristine beaches. It's also the perfect jumping off point for other popular day trips that we love like Isla Saona and Santo Domingo.
Santo Domingo, Dominican Republic — Don't skip the country's capital, which is bursting full of so much Spanish influence in the town's center that you might wonder if you stepped right into Europe for the day. Ride bikes around the town before heading out for a boat tour around caverns at Los Tres Ojos National Park.
Barahona, Dominican Republic — Ready to break free of the touristy spots? Head southwest to this remote (but just as beautiful) surfer's paradise. Go zip lining over the tropical forest, swim and enjoy the beach, and hike through the rainforest to emerald pools.