Our office is made up of staff who have all volunteered with us at one point or another, including the Program Directors who dreamed up and started ILP 25+ years ago! We're here to share our own experiences and help answer your questions about volunteering with ILP.

Representative Supervisor
miranda@ilp.org
Volunteer in Russia Spring 2014; Head Teacher in Romania Summer 2017
The best thing you gained?
Hands down, it was the personal relationships I made with my kids. There is nothing more rewarding than getting a sad/grumpy kid to cheerfully participate and improve themselves purely because they love and trust you.
Favorite vacation?
In 11 days we found hobbit holes in Finland, a holiday festival in Sweden, an underground restaurant/pub with great food and music in Latvia, and jumped around the treetops on the coast of the Baltic Sea in Estonia. We found hilarious adventures, life-changing opportunities, and amazing people that I will remember for the rest of my life.
People you'll always remember?
We made friends with the shawarma guy on the corner who enjoyed practicing his English with the American teachers so much that by the end of the semester he refused to let us pay for our food…ever! Also, our Local Coordinator Sveta is an angel straight from Heaven who I'm grateful to call a life-long close friend—I love her more than words could express.
corinne@ilp.org
Volunteer in China Fall 2015
People you met that you'll always remember?
I loved my group. Everyone super awesome. I became a bridesmaid for one my friends I volunteered with and I talk to a few everyday still.
The thing you like most about ILP?
Everything. It's affordable, safe, good motto and goals, and will change your life just in 4 months!
Favorite vacation?
ALL OF THEM! Yangshuo was a favorite because we went river drifting in the middle of the jungle and it was the most insane thing ever.
Volunteer Relations Coordinator + Head Teacher Coordinator
vrc@ilp.org + headteachers@ilp.org
Volunteer in Ukraine Summer 2014; Head Teacher in the DR Spring 2016 and Summer 2017
Why did you decide to volunteer?
Each trip was for a different reason, but initially I really wanted to work with the kids and be able to learn about new cultures and places!
What's the best thing you got out of the ILP program?
Friends. Every single trip I went on I made life-long friends – both within my group and with some of the native people living around me!
What's a funny memory you'll never forget?
The first time some of us learned how to play dominoes in the DR, our neighbor, Papi took like 10 minutes explaining that it was a science. He would give us different looks every time we laid something down based on whether it was a good move or bad move and it was hilarious to watch him!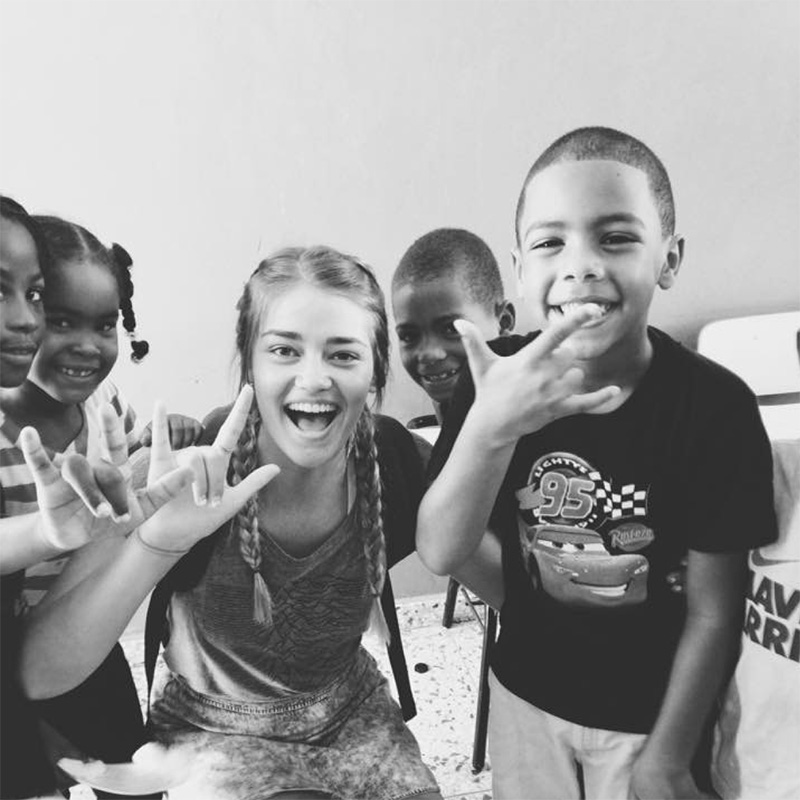 sierra@ilp.org
Volunteer in the Dominican Republic Summer 2016
Why did you decide to volunteer with ILP?
I wanted to see the world and have an adventure! Switch things up and do something different for a semester.
Best thing you got out of it?
There are honestly too many to name, but I learned that I can do hard things and I learned so much about a different way of life and I learned to be grateful for the privileges I've had that I didn't even know were privileges! I also got to see more of the beautiful world we live in and made some life long best friends.
People you met?
I met my best friends on the trip! They were bridesmaids at my wedding and 3.5 years later we still have a group message and get together as often as we can.
aspen@ilp.org
Volunteer in Mexico Summer 2019
Why did you decide to volunteer with ILP?
ILP had been my dream since I was 14, I drooled over the photos of the traveling and the teaching for years, and as soon as I could go I went and it was everything I hoped it would be (:
What's the best thing you got out of the program?
The best thing I got wasn't a thing, it was the people! The kids stole my heart in no time, and the other volunteers in my group became some of my best friends.
What was your favorite vacation?
VALLADOLID!!! We stayed in a hostel that was tropical paradise, it was covered in vines and greenery of every kind and we spent my favorite day swimming in the most beautiful cenotes.
marshall@ilp.org
Volunteer in China Fall 2019
What was your favorite vacation?
We camped on the Great Wall of China and played night games in the old watchtower!
Thing you liked most about ILP?
The flexibility. The ability to volunteer and be responsible, but also have tons of free time makes for a great break in normal life, as well as training for those moving into adult life.
How did you afford the adventure?
My wife and I painted rocks from our apartment complex with Chinese characters and sold them for ten bucks to people we knew! Most people donated way more than we asked for the rocks.
lexie@ilp.org
Volunteer in China Fall 2015, Head teacher in DR Summer 2016
Why did you decide to volunteer with ILP?
After high school, before jumping into real life, I wanted to see the world and try to make a difference! I always dreamed of traveling and helping others while I'm abroad.
What's the best thing you got out of the program?
The best thing I got from ILP is EXPERIENCE! Travel experience, non-profit experience, experiences with new friends, and culture experiences. Everything I love.
What's one of your favorite memories?
I have TOO many crazy stories, so you'll have to come hang with me and find out!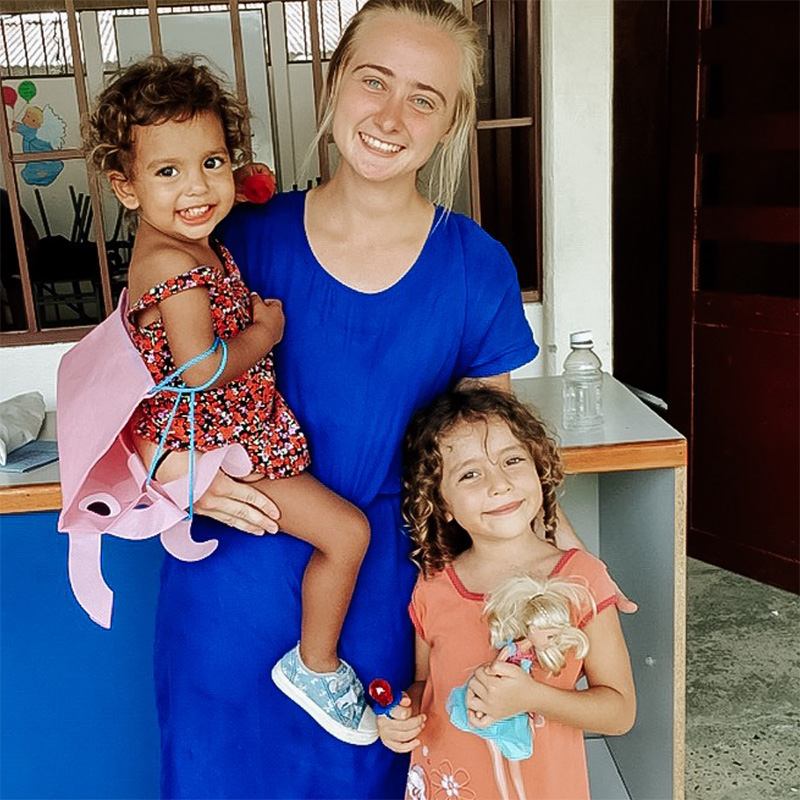 keilani@ilp.org
Volunteer in Costa Rica Spring 2019
What's the best thing that you got out of the program?
I got to feel like I was part of, and accepted by, a new culture. My experience influenced the way I view people around the world.
What was your favorite vacation?
We spent our 9-day vacation island hopping Bocas Del Toro in Panama. My favorite part was looking at the green, luscious mountains outside our hostel, boat, or bus, wherever we were. Just opening my eyes cheered me up. Everyone's favorite activity we did was white water river rafting!
Friends you'll always remember?
My volunteer group became my best friends. We played games every night and did everything together. We will forever talk about all the cute kids we taught and the funny things they did on the daily.