Our office is made up of staff who have all volunteered with us at one point or another, including the Program Directors who dreamed up and started ILP 25+ years ago! We're here to share our own experiences and help answer your questions about volunteering with ILP.
What was your favorite vacation?
My favorite vacation was Shanghai! Seeing the bund was SO cool and I finally fulfilled my life-long dream of riding an elephant!
What's the best thing you took away from your experience?
The best thing I got out of the program was the people I met and the kids I taught. I made so many lifelong friends and memories that I will always cherish!
What are you doing now?
Right now I am attending BYU! I am a Family Studies major and after graduation I will go on to receive my masters in marriage and family therapy.
I will always remember the other girls in my group and our native coordinators. They all made me feel so loved and I miss them all the time!
My favorite vacation was Shanghai! Seeing the bund was SO cool and I finally fulfilled my life-long dream of riding an elephant!
The thing I like most about the program is that I can go again as a head teacher! I want to experience living all over the world and ILP makes that so easy.
The first time I went I wanted to do something different and have an adventure before I started college. I guess you could say I got addicted to ILP and traveling because I went 3 more times!
Fundraising, throwing together garage sales, working and saving up, and begging…I'm kind of kidding about the last one.
One of my favorite experiences was getting thrown on a float our 2nd day in China for the Chinese New Years, and having to dance for the whole city (and some judges). Having people take pictures of us with their phones and reach up just to touch our hands was pretty awesome (winning it wasn't too bad either :)).
My favorite vacation was when we went to Poland and visited Auschwitz. It was a life changing experience.
I met my best friend on the program and we are still best friends to this day. I also met so many good friends traveling from all over the world that I still keep in touch with.
I was looking for something new and wanted an adventure. This was the perfect opportunity and felt right.
I had wanted to go to Europe for my entire life. ILP gave me the opportunity to have an affordable, meaningful, and wonderful experience abroad in the country that my ancestors are from, Poland!
Maja. She was absolutely adorable and would say the cutest things in English. "Oh my goodness!", was my favorite and she said that several times every class.
ILP gives young people a chance to affordably adventure and explore while still serving others and making a difference.
The best thing that I got out of the program was my independence and newfound willingness to try new things, and explore new cultures.
One of my most amazing experiences was swimming in the Black Sea!
I paid for it by working and saving my money, as well as fundraising money on Facebook and through people I know.
One of my first graders named Aison because he really struggled with English and paying attention in all of his classes and just needed a teacher that would show him love instead of typical Taiwanese discipline. I tried my best to be a loving teacher to him and one day, he even said (in the most adorable broken English ever!) that I'm his mom!
Experiencing a new culture and way of life and forming a deep love with my students, the school's staff, the people of Taiwan and the country itself. I lived on a street called, "Ai guo," which means, "Love country" and I feel that illustrates my relationship with Taiwan perfectly!
The reps and the staff at ILP help you out a lot to get you out to your country to teach and are extremely kind! To this day, I will never forget the rep at the time I was applying, Tricia, who helped me so much and became my really good friend.
Lots of saving!! My parents were kind enough to help, as well.
I love ILP's teaching method. It's amazing how through play, love and example we could successfully teach our students English.
It helped me better understand the beauty of different cultures. I also realized I didn't need a lot to be happy!
I wanted to go on ILP because I wanted to travel, but not just be a tourist. Living in a country for 4 months and being able to interact directly with the locals was the perfect combination for me!
CONFIDENCE. Not only am I confident to travel around the world now, I have the confidence that I can achieve all my goals and dreams because I already did it.
I'm still friends with the girls in my own groups! but also became really close with the girls from the surrounding schools! Still have a group Snapchat going 🙂
Hannah One of my favorite vacations was the one we took in China. We went to Zhangjiajie to visit Tianmen Mountain, and then went to Beijing, and of course Yangshuo!
I like that you don't get pampered. You really live like a local wherever you go. You have problems just like they would and you get to learn how to solve things in their culture and the differences between that and living here. It's a very humbling and eye opening experience and I'd do it again in a heart beat! ast one.
Me, Ashley, and Brian were outside by a mall in China watching a small Chinese concert and a girl asked to take our picture so we let her, and then another girl, and another, and pretty soon we had a whole line of people with their cameras lined up to take our photo! When we looked back over at the concert, the camera men for the concert were looking and pointing at us and then left the concert, ran over to us and started taking our picture too! Legit PAPARAZZI. China is my favorite place on earth.
On our 11 day vacation, I saw Scottish castles, toured the Tower of London, saw my favorite sculpture at the Louvre, saw mass at the Notre Dame, ate the most AMAZING Italian pizza, cried when visiting the Florence Duomo and fought like a gladiator at the Colosseum! The craziest, funniest, most adventurous vacation!
My favorite part of the ILP program is being able to stay in the country for an extended amount of time! You almost feel like a local by the end because it becomes your home away from home!
After I graduated college, I realized I'd never done any traveling or had any amazing experiences with another culture. I wanted to do that along with helping other people so ILP was the perfect fit!
The students! I still have some students who ask when I am coming back. When I was in Russia it literally killed me to leave them, because they had become so much a part of me.
I love the way it gives to a lot of people at the same time. ILP enriches and betters the lives of the participants, students, host families and native coordinators all at the same time.
So hard to choose! I really like green island Taiwan. We rented scooters, went snorkeling, visited the hot springs, hiked around the island and had a blast.
I had an idea of who I was, but stepping out into the world made it clearer. I felt really empowered through my challenging (and fun) identity building experiences.
Of the beaches and pyramids and so much more, I loved meeting my sister and brother-in-law in Puebla. We were inside the world's smallest volcano, ate mole, saw fireworks (inside the house…), went on safari, had some great shopping AND breakfast was included.
Discounts!- even the little ones add up. Fundraising- I sent a letter to almost 100 people I knew and they each donated $20-$50 (again, the little ones add up).
I was looking for a program that I could serve abroad with and that wouldn't break my bank. When I came across ILP, the price and the awesome service opportunity that it provided sold me almost instantly.
My memories and a deep love and appreciation for the power of the English language.
Missing all my adventures and working hard to finish my degree at BYU.
ILP has been a part of my life for 21 years. I guess you could say I married this program! The first time I met my husband, Steve, who is one of the directors, he had just returned from a meeting about the chance to go to Russia to teach English. After he returned from Moscow, we were married. At that time, I worked in the ILP office as the receptionist and I've worked here in the office off and on over the years. I love being involved and I enjoy working as the financial secretary.
Steve and I lived in Moscow in 1993 and I have enjoyed visiting Russia and the other countries a few times since then. I love this program for what it does for the kids and for the volunteer teachers. It is life changing and an opportunity I wish everyone had a chance to be a part of.
I heard about the chance to teach English, travel, and live in a foreign country for an entire semester and there was no way I would pass up that opportunity!
The opportunity to live completely immersed in another culture. Sure, you learn a bit by visiting for a couple weeks, but China taught me so much about kindness, compassion, and culture that was a completely unexpected take away from my ILP semester.
I got donations by asking my work and church, but I also keep a savings account I regularly contribute to that's only used for travel 🙂
Friends. Every single trip I went on I made life-long friends – both within my group and with some of the native people living around me!
The first time some of us learned how to play dominoes in the DR, our neighbor, Papi took like 10 minutes explaining that it was a science. He would give us different looks every time we laid something down based on whether it was a good move or bad move and it was hilarious to watch him!
In the DR there's a beach where giant leatherback sea turtles lay their eggs and I got to go see that! I even got to pet the turtle – it was huge!!
Yangshuo in China: Bamboo rafting down the river next to the Dr. Seuss Mountains, bicycling to a cave with mud pools, white water rafting China-style, riding a moped around the rice fields. Best weekend ever.
I saved and friends and family donated to help pay for my first trip. The following three semesters that I went, I went for free as a Head Teacher (ILP Head Teachers have their program fee waived and recieve a personal spending stipend)!
While I was living in Thailand the school's coordinator stole me away one afternoon for a surprise on one of the last days we were there. She took me out to lunch at a beautiful place where you sit by the lake on pillows in little huts and we just talked for hours. It made me realize that my favorite part of Thailand was the people! I will miss their kindness forever.
I wanted to go on ILP because I wanted to travel, but not just be a tourist. Living in a country for 4 months and being able to interact directly with the locals was the perfect combination for me!
My favorite vacation was when we went to Beijing because we got to CAMP ON THE GREAT WALL OF CHINA!!!!!
What I loved most about ILP was that I got to interact with the natives of the country so much. I wasn't just vacationing in China, I was living there and building relationships with the kids, their teachers, and their parents every single day.
The main reason why I wanted to go on to ILP was to give back! There is no better way to do that than helping a child or children have a better future! Knowing English opens up various opportunities to foreigners in many different aspects of their life. Being able to share what I already have a knowledge of made it easy to decide that ILP was a great fit for me!
My favorite vacation was Puerto Escondido! It is a small surf town in Mexico and it was AMAZING!!! The town had awesome shops, and best tacos ever! I mean eating authentic tacos on the beach? It doesn't get much better than that! We were able to relax at the beach, take a boat tour out into the ocean, and pet a sea turtle! On the way home we stopped at the Oaxaca and shopped for a little bit! Definitely my favorite vacation ever!
I paid for ILP by working soooo many hours! Haha. I wish I would have done fundraising, but I was too shy! My parents matched what I earned but only for the program fee! I earned all of my leisure, and free time money! It was hard work, and I had to cut back a lot but it was well worth it! I would recommend fundraising 100% though.
My favorite student my first time in China was Aiden from the Shiqi school. He and I became instant best friends! He was not the fastest learner in the class, but he tried hard. He made me cry like a baby when I had to say goodbye!
I loved how safe I felt while being abroad with the program. The system was set up so that you are never really alone and you always have a side-kick! I love how much you were able to get to interact with the children and really get to know them during your semester abroad. Also how much travel time you have is wonderful!
I decided to go on ILP because I really loved to travel and I had always wanted to see China since I was a little girl. I left China with a different desire than to travel, it was all about those kids that stole my heart!
I wanted to go and learn a language, but couldn't afford study abroad and I wasn't interested in classes abroad, I wanted to get involved with people.
I had an awesome experience! Helping kids, making friends that shared my standards, learning a language, travelling, many things. I wanted others to be able to have an experience like that.
"Don't let school get in the way of your education." You learn and grow in many different ways, and school is just one. Approach your experience as part of your education and you will learn and grow more than you could ever expect.
When my wife Cheryl and I lived in Russia together, it was an incredible growing experience, both individually, and collectively. It kind of felt like a senior mission in our twenties. We also learned a lot about children, and how to interact with them. We still refer to this time in our lives as our "Parenting Internship."
Yes, my sweet "little" boy Rubik (Reuben) who was 3 when I first taught him, just friended me on Facebook a few months ago! He is now 24, living in Moscow, using his English at work every day.
Put the kids first, which means teaching them or preparing to teach them, and all the other amazing opportunities (studying the language, travelling, shopping, etc.) will fall into their proper place. There is nothing more meaningful then when you're teaching the kids, and both you and they are having fun, talking, and interacting. Its amazing seeing your students learn, grow, and enjoy themselves.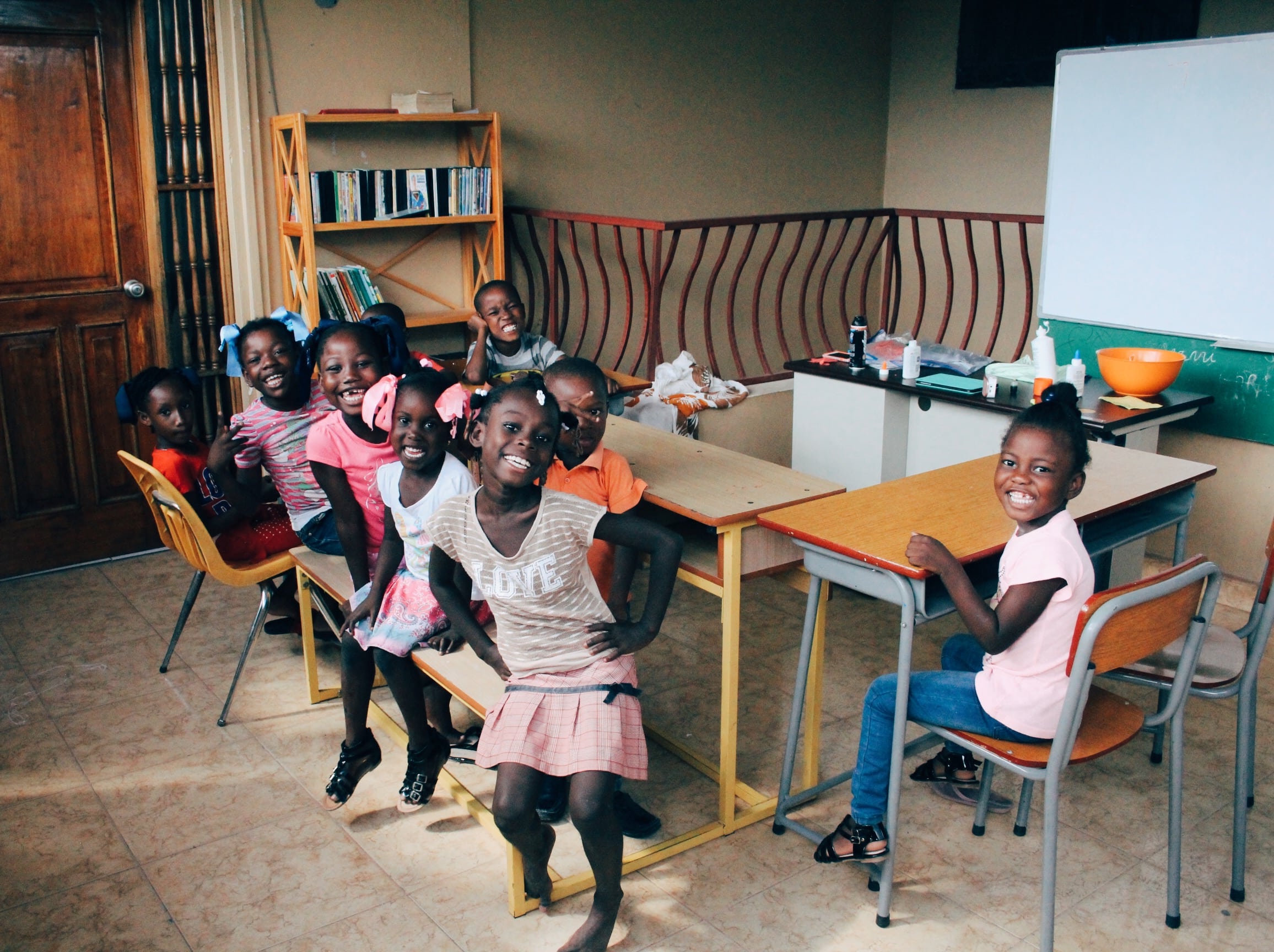 What was your favorite vacation?
My favorite vacation was Shanghai! Seeing the bund was SO cool and I finally fulfilled my life-long dream of riding an elephant!
What was your favorite vacation?
My favorite vacation was Shanghai! Seeing the bund was SO cool and I finally fulfilled my life-long dream of riding an elephant!